About Cinewav
Event audio in your pocket
CINEWAV is Event Audio in your Pocket. 
A world-first, scalable audio solution that delivers in-sync, immersive high quality audio to audiences using their own mobile phones and earbuds.
Whether you're planning:
a large outdoor movie screening, 

projection mapping, 

audio tour, 

fireworks or drone show, 
CINEWAV is the perfect software solution that can easily replace traditional speakers and heavy expensive sound systems. It can even stream live audio for sports commentary.
Cinewav is patented technology (US 11445238B2) perfect for large scale event audio.
About Cinewav
New Audio solution for outdoor Cinema
Transform your outdoor cinema with this new audio solution: Cinewav. It replaces speakers and there is no need for FM transmitters or broadcasting. Setup an outdoor cinema without expensive, heavy, man-power intensive audio systems. 
Cinewav is a world first, patented technology (US 11445238B2) that is transforming the event cinema experience globally.
Users can simply: watch on a big screen, listen on their phone.

A scalable audio solution for outdoor cinema. No streaming or broadcasting. 

Users only need the Cinewav app and their earbuds.

Event holders only need the Cinewav player on a laptop.
Cinewav is not just an audio solution it is a turnkey solution for event movie screenings including an inbuilt library of films you can choose from!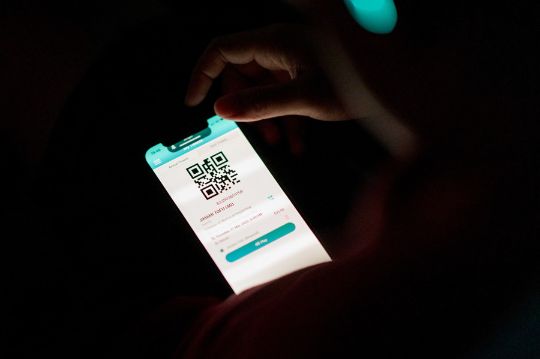 Book Tickets in the Cinewav app
Download the Cinewav app (Google, Apple, Huawei App stores)

Search for an event

Buy and download your audio ticket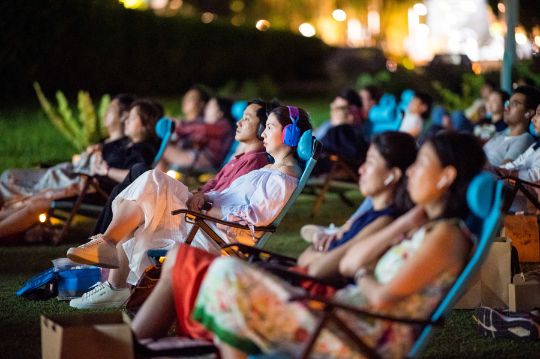 Bring your headphones and enjoy
Enjoy a totally immersive experience with your favourite headphones with high quality audio in sync with the big screen. 
Turnkey solution for event movie screenings
A 360° solution for Event movie screenings
Beyond the scalable audio technology Cinewav is a turnkey solution for event movie screenings with a digital movie library to choose from, event and ticketing platform as well as pre-sales of products with built in payment system (Stripe) so you receive your funds as soon as people book. 
NO MORE:
Manpower intensive sound systems

Third party ticketing systems that hold your funds

POS systems that charge high fees

Searching for DVD / Blurays

Sound pollution disturbing the neighbours

AV experts needed for setup and running of your event
Turnkey solution for event movie screenings
Just some of the Films available on Cinewav
Cinewav even has an inbuilt movie library with titles from Disney, Pixar, Star Wars, Marvel, 20th Century Studios, Sony, Fox Network Group and some of the best foreign language films... Just pick a movie, we'll help you get the licence then plug and play! You never have to source a DVD or Bluray for your movie screenings ever again. Event movie screenings have never been easier! 
Our list of films is constantly growing...
(Titles and licences are subject to final studio approval)
Testimonials
Listen to what users have to say
Cinewav is reaching all corners of the world with screenings in Australia, Singapore, US, Ireland, Spain, Namibia, South Africa and more... Here are some testimonials from a couple of early screenings.
How it works - Event Holders and Users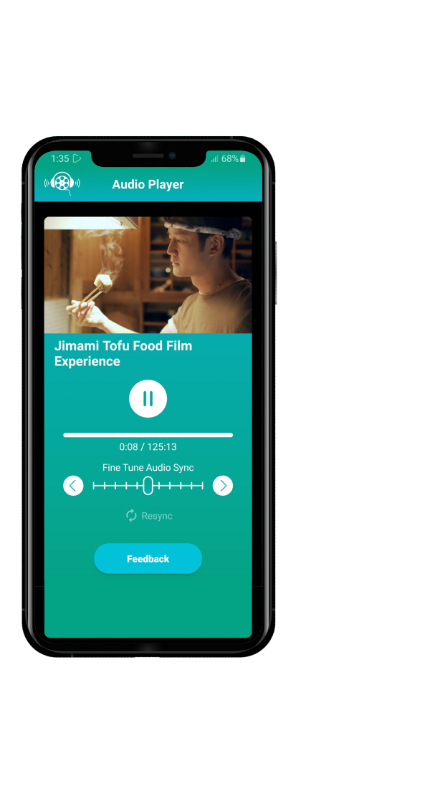 download the Cinewav app
On Google Play, Apple Store and Huawei app gallery
Find an Event you like
Browse exciting, novel cinematic events near you
buy and download the audio ticket
Secure online payment process; your ticket is always on your phone. The audio file can be downloaded in-app prior to the event.
enjoy the cinewav experience
Bring your favourite headphones and watch the film on a big screen while listening to the audio from your smartphone.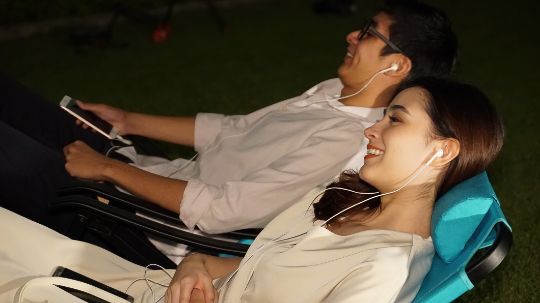 Benefits for our partners
Event Holders:
Turnkey solution for event movie screenings

No special equipment required - a laptop and a projector

Scalable audio without noise pollution

Replace expensive sound systems

Turn any outdoor or indoor space into a cinema

Pre-sell tickets and F&B

Contactless ticketing

Ticket scanner app

Perfect for socially distanced events

Transparent reporting and direct payments

Movie library with films from Disney, 20th Century Studios, Pixar, Marvel, Star Wars, Fox Network Group, Sony and growing...

Frequently Asked Questions
For SG screenings - What happens if it rains?
For outdoor movie screenings held by Cinewav (Cinewav@MKB or Cinewav Movies in the Sky) we are subject to prevailing, unpredictable weather conditions. Specifically, rain will not prohibit the screenings of films. Cancellations due to weather will only occur if weather conditions present a danger at the venue at the specific screening time for that film.

By purchasing a ticket, patrons accept that they are paying for a screening that commences at approximately the time stated on the ticket and that weather conditions before the screening time and in other parts of Singapore will not result in a screening being cancelled.

Patrons also accept the risk that weather they consider unsatisfactory might occur on the night of the screening, and acknowledge that tickets will not be refunded if a screening is cancelled due to dangerous weather conditions at screening time or if a force majeure event occurs.

In the unlikely event that a screening is cancelled, information will be posted on Cinewav's Facebook and Instagram accounts and customers who purchased the tickets will be emailed directly. Customers acknowledge that they may not get timely notice of a cancellation since Singapore's weather conditions can change rapidly and cancellations may need to occur at short notice.

For SG Screenings - Refund Policy
In the event of a cancellation due to dangerous weather conditions a credit to another screening of the same value at the same venue may be offered. Please contact Cinewav directly to arrange such a credit coupon.

Site staff are not able to make refunds. 
Can I hire Cinewav for a corporate event?
Yes, Cinewav has been handling many corporate events at our venues, specifically Marina at Keppel Bay, as well as in other areas of Singapore. We bring a full package of screen, projector, Cinewav audio system (HD audio through the phone), permits and film licencing. Just contact us below to discuss your next staff bonding event. 
Can I use Cinewav to run my own cinema?
Yes, absolutely, that's what we built Cinewav for. By using Cinewav you have a scalable, high quality audio system that is eco-friendly: no noise pollution, no massive speakers, minimal manpower, no huge electrical draw... Cinewav makes running your own cinema hassle free! Contact us below so we can show you how to start. We can get you started in under an hour!