About Cinewav
New audio solution for Drive-ins
Cinewav is a new audio solution for drive-ins. It replaces speakers, FM transmitters and broadcasters and scales to as many as needed. Finally a new solution to traditional, expensive audio solutions that continue to pose many problems with drive-ins and outdoor movies: expensive equipment, FM licences, sound sync issues, flat car batteries, car lights that don't turn off. Now your drive-in guests can listen using their own smartphones in or out of the car. Other technologies have tried to stream audio over wifi which is problematic and non-scalable. Cinewav fixes all these problems elegantly: 
Watch on the big screen. Listen on your phone.

A scalable audio solution for Drive-ins. No streaming or broadcasting. 

No complicated, expensive hardware or FM licences.

No more flat car batteries!

Users only need the Cinewav app and their earbuds.

Event holders only need the Cinewav player on a laptop.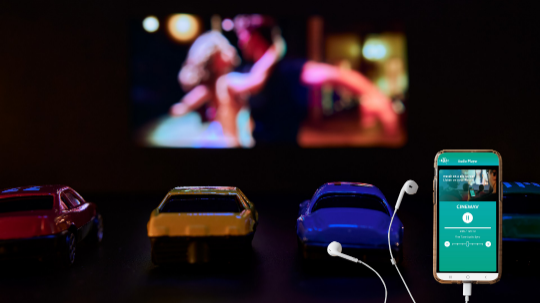 Watch on a BiG screen
listen on your phone
Finally a simple, new audio solution for drive-ins and outdoor movies. A true innovation of the cinematic audio experience.
No need for costly speaker systems, FM broadcast or complicated wifi hardware.

Cinewav allows users to watch a film on a big screen while listening to the audio on their smartphones (in high quality and perfectly in sync).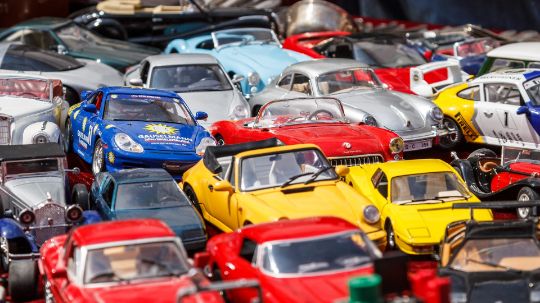 Scalable audio
Cinewav allows for scaling of audio with no effort. Don't be limited by distance due to your FM transmitter or WIFI setup. Scale to thousands of cars with no additional settings.
The distance from the screen no longer affects the audio experience.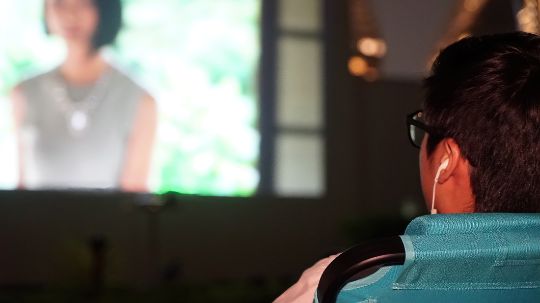 Patrons can sit anywhere
Your drive-in patrons aren't limited to sitting inside the car because that's where their FM radio is. They can sit outside, on the bonnet, in the boot! No need for separate FM radios.
No more flat batteries after the movie. Even within their car they have perfect audio without having to run the car radio.
Drive-in Audio Alternative
Simple to Use
The setup was simple: a screen, projector, the Cinewav media player on a laptop and a simple mobile router for internet connection.
All users need is a smartphone with the Cinewav app. 
Everyone just downloaded their audio ticket (approx 35MB) then clicked play when the movie started. They connected one phone to the car's stereo (via bluetooth) and were able to adjust sync to fix the bluetooth delay. 
Drive-in Without Speakers or FM
Silent, Low Cost
This drive-in was held in the middle of a residential area. With Cinewav there was no noise pollution at all. 
If FM transmitters were used there would likely have been interference from local radio (wifi, bluetooth signals) unless we had leased an FM frequency which would've been expensive and cumbersome.
Scalable Audio at Drive-ins
Individualised
Many at drive-ins want to sit outside the car and have their own audio. With Cinewav you're not stuck to car radios. Just get outside and use your phone with your favourite headphones. We setup a side cinema for anyone who wanted to watch outside their cars.
Cinewav is also highly scalable. There is no distance barrier or FM transmission interference due to other cars, buildings or positioning of transmitters. 
Testimonials
What Audiences say about the cinewav experience?
Don't take our word for it. Listen to what our audiences have to say about the sound quality, immersiveness and ease of use. From the event holder's side it's equally easy and cost-efficient using the hardware you probably already own.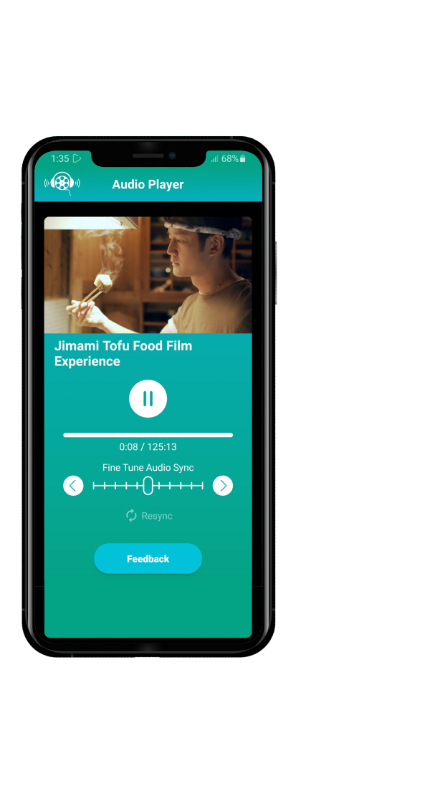 download the Cinewav app
On Google Play and Apple Store
Find an event
Browse exciting, novel cinematic events near you
buy and download the audio ticket
Secure online payment process; your ticket is always on your phone. The audio file can be downloaded in-app prior to the event.
enjoy the cinewav experience
Bring your favourite headphones and watch the film on a big screen while listening to the audio from your smartphone.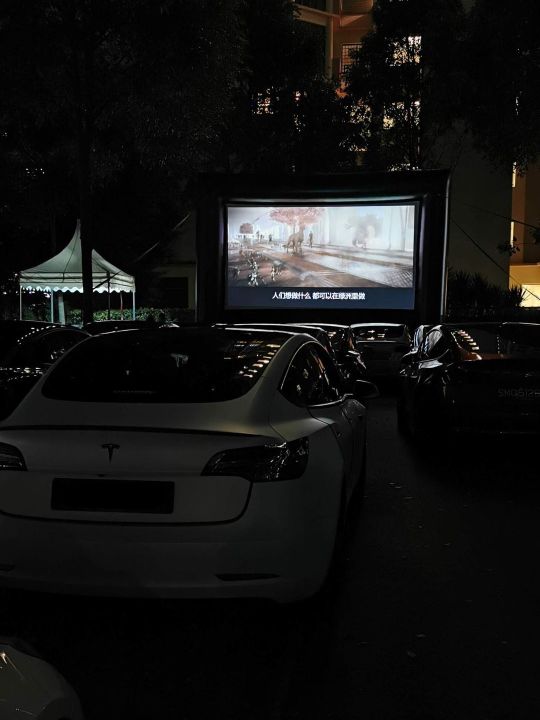 Benefits for our partners
Event Holders:
Turnkey solution for event movie screenings

No special equipment required - a laptop and a projector

Scalable audio without noise pollution

Replace expensive sound systems

Turn any outdoor or indoor space into a cinema or drive-in

Pre-sell tickets and F&B

Contactless ticketing

Ticket scanner app

Perfect for socially distanced events

Transparent reporting and direct payments

Movie library with films from Disney, 20th Century Studios, Pixar, Marvel, Star Wars, Fox Network Group, Sony and growing.