Movie catalog
Top Movies Available on Cinewav
Here are some of the top movies specially curated and available on Cinewav. Note that all films screenings are subject to final studio approval.
If there's a specific movie you'd like to see on Cinewav contact us below.
Spider-Man No Way Home
For the first time in the cinematic history of Spider-Man, our friendly neighborhood hero isunmasked and no longer able to separate his normal life from the high-stakes of being a Super Hero. When he asks for help from Doctor Strange the stakes become even more dangerous, forcing him to discover what it truly means to be Spider-Man.
© 2021 Columbia Pictures Industries, Inc. and Marvel Characters, Inc. All Rights Reserved. I MARVEL and all related character names: © & ™ 2022 MARVEL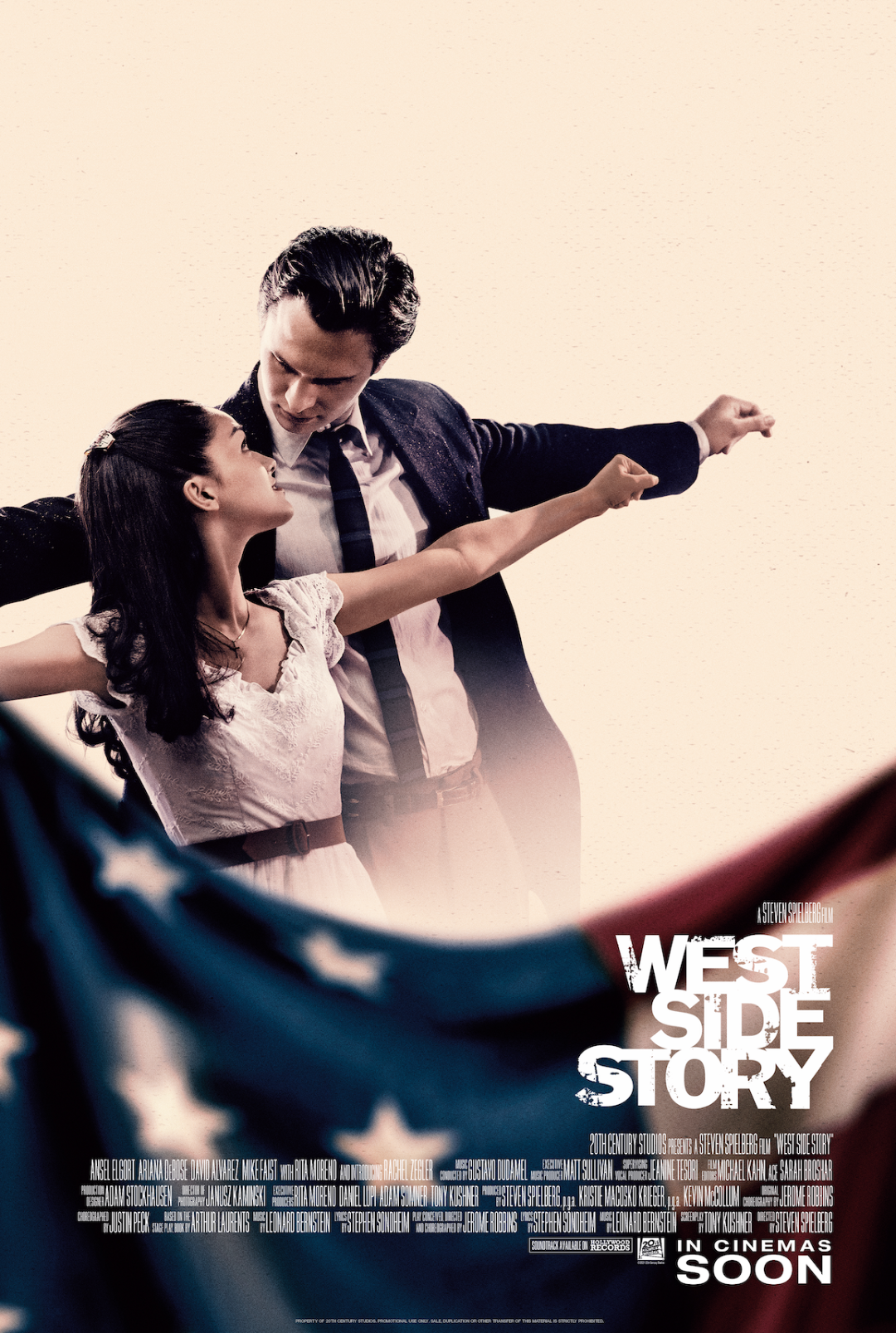 West Side Story (2021)
Directed by Academy Award® winner Steven Spielberg, from a screenplay by Pulitzer Prize and Tony Award® winner Tony Kushner, West Side Story tells the classic tale of fierce rivalries and young love in 1957 New York City.
© 2022 Twentieth Century Fox Film Corporation. All rights reserved.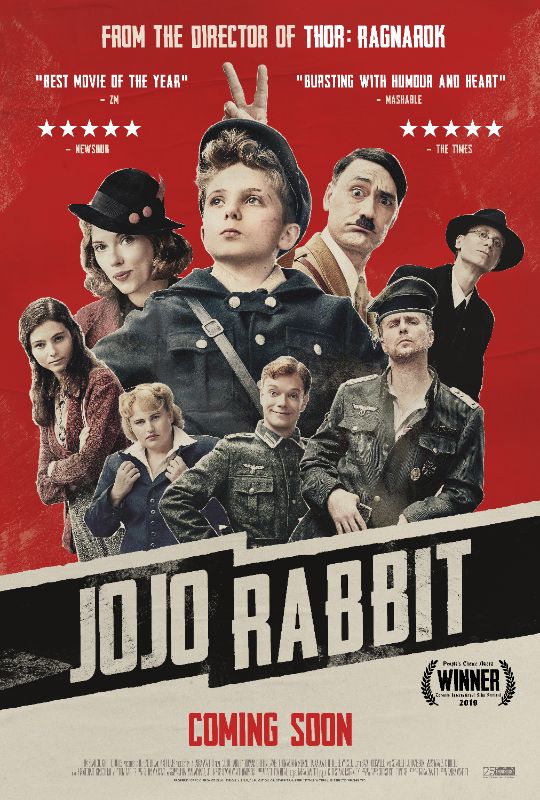 Jojo rabbit
A World War II satire that follows a lonely German boy whose world view is turned upside down when he discovers his single mother is hiding a young Jewish girl in their attic. Aided only by his idiotic imaginary friend, Adolf Hitler, Jojo must confront his blind nationalism.

© 2019 Twentieth Century Fox Film Corporation. All rights reserved.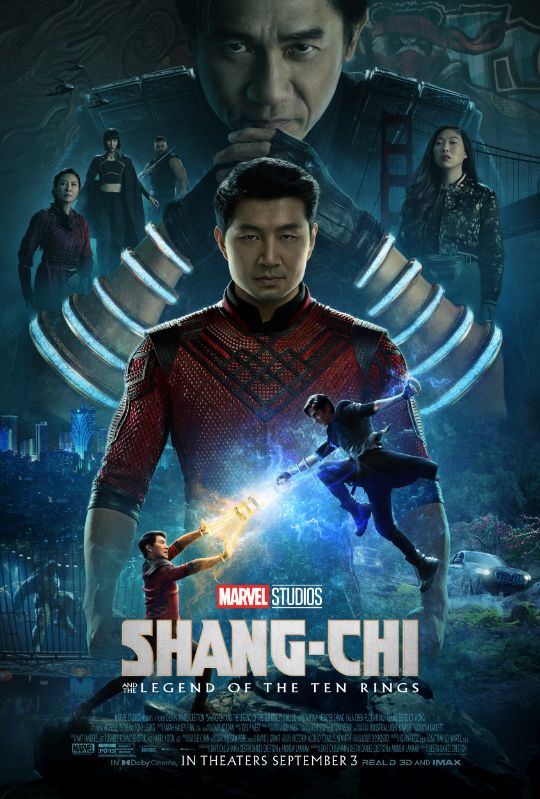 Shang-Chi and the Legend of the Ten Rings
Marvel Studios' "Shang-Chi and The Legend of The Ten Rings" stars Simu Liu as Shang-Chi, who must face the past he thought he left behind and confront his father, leader of the dangerous Ten Rings organization. The film also stars Awkwafina as Shang-Chi's friend Katy, Meng'er Zhang, Fala Chen, and Florian Munteanu, with Michelle Yeoh as Ying Nan and Tony Leung as Xu Wenwu.

© 2021 Twentieth Century Fox Film Corporation and its related entities. All rights reserved.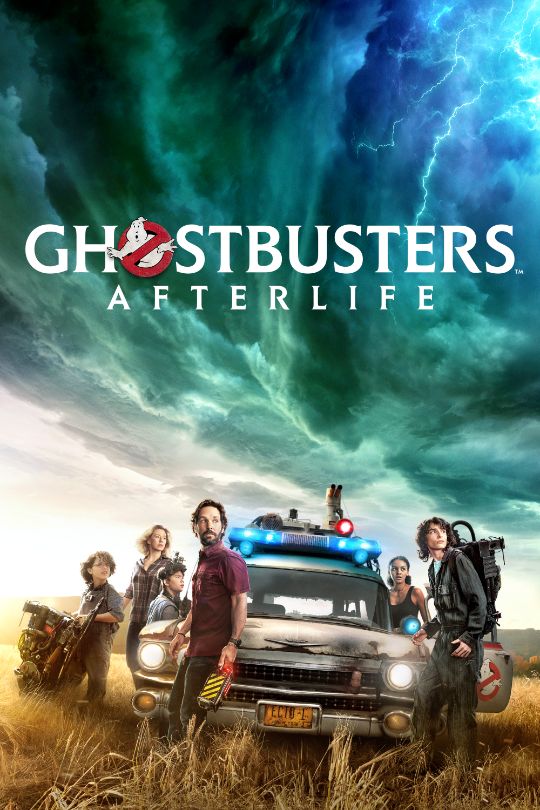 Ghostbusters Afterlife
When a single mom and her two kids arrive in a small town, they begin to discover their connection to the original Ghostbusters and the secret legacy their grandfather left behind

© 2021 Columbia Pictures Industries, Inc. and BRON Creative USA, Corp. All Rights Reserved.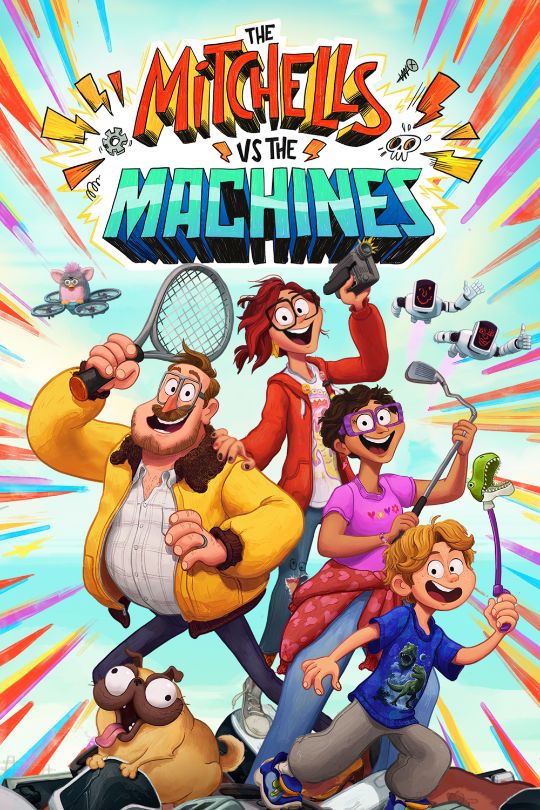 The Mitchells vs. The MAchines
An old school father and his plugged-in, filmmaker daughter struggle to relate as their family embarks on a road tripto her new college. Their drive is interrupted by a machine apocalypse that threatens to tear these unlikely heroes apart unless they can find a way to join forces and save humanity.
© 2021 Columbia Pictures Industries, Inc. and One Cool Animation Limited. All Rights Reserved.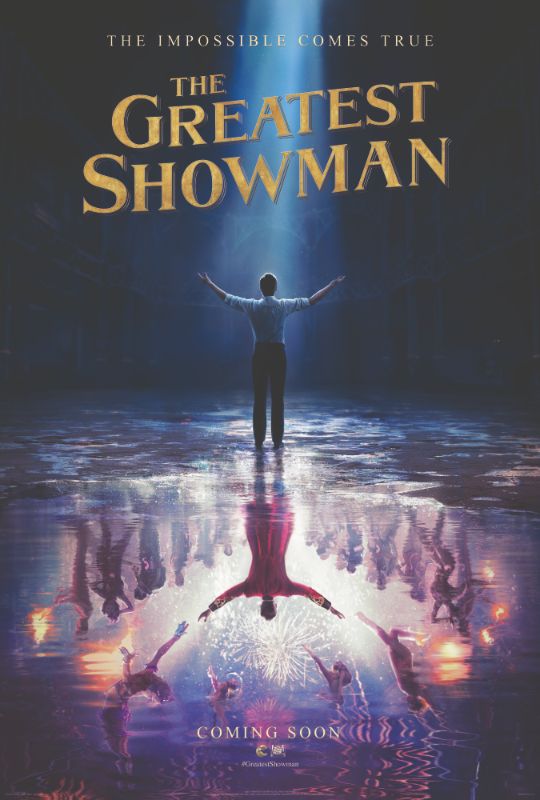 The Greatest showman
Inspired by the legend and ambitions of America's original pop-culture impresario, P.T. Barnum, comes an inspirational rags-to-riches tale of a brash dreamer who rose from nothing to prove that anything you can envision is possible and that everyone, no matter how invisible, has a stupendous story worthy of a world-class spectacle.

© 2017 Twentieth Century Fox Film Corporation. All rights reserved.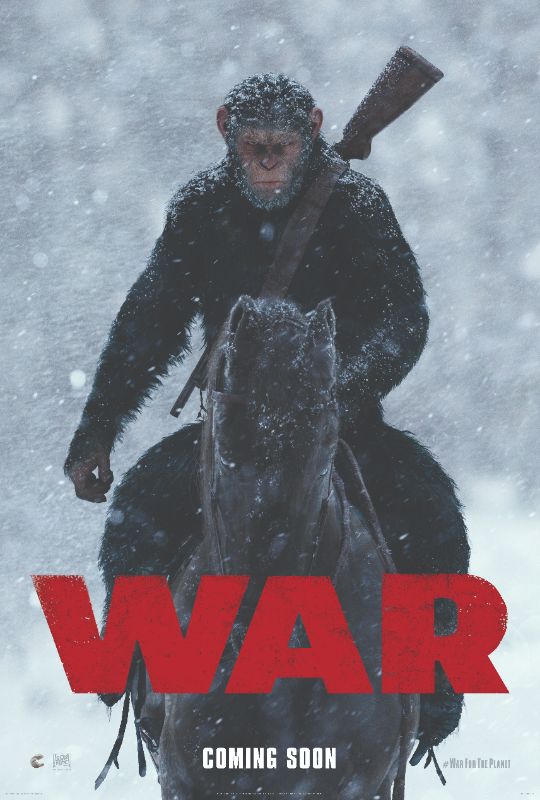 War for the planet of the apes
Caesar and his apes are forced into war with an army of humans led by a ruthless Colonel. After the apes suffer unimaginable losses, Caesar wrestles with his darker instincts and begins a mythic quest to avenge his kind, and will confront the Colonel in an epic battle to determine the fate of both their species and the future of the planet.

© 2017 Twentieth Century Fox Film Corporation. All rights reserved.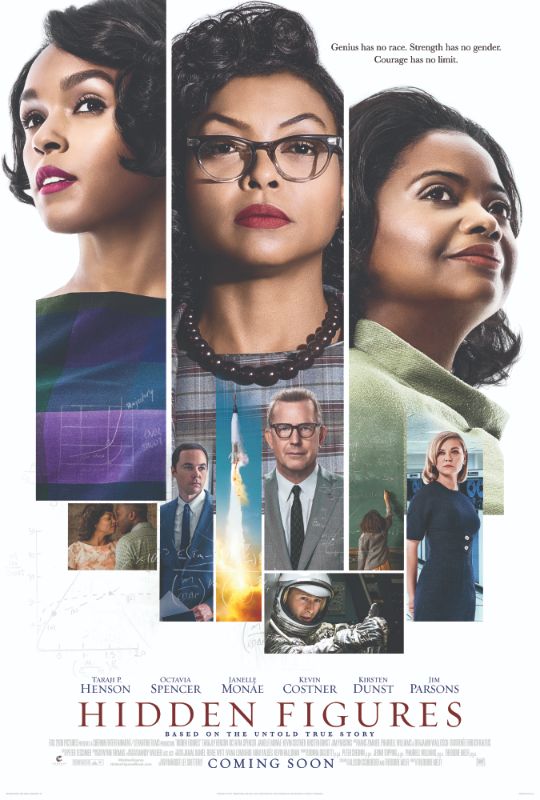 Hidden figures
The incredible, untold yet true story of a brilliant group of women who changed the foundations of the country for the better –by aiming for the stars. The film recounts the vital history of an elite team of black female mathematicians at NASA who helped win the all-out space race against America's rivals in the Soviet Union and, at the same time, sent the quest for equal rights and opportunity rocketing forwards.

Copyright: © 2016 Twentieth Century Fox Film Corporation. All rights reserved.

A Beautiful day in the Neighborhood
Two-time Oscar®-winner Tom Hanks portrays Mister Rogers in A Beautiful Day in the Neighborhood, a timely story of kindness triumphing over cynicism, based on the true story of a real-life friendship between Fred Rogers and journalist Tom Junod. After a jaded magazine writer (Emmy winner Matthew Rhys) is assigned a profile of Fred Rogers, he overcomes his skepticism, learning about empathy, kindness, and decency from America's most beloved neighbor.

© 2019 Columbia Pictures Industries, Inc. and Tencent Pictures (USA) LLC. All Rights Reserved.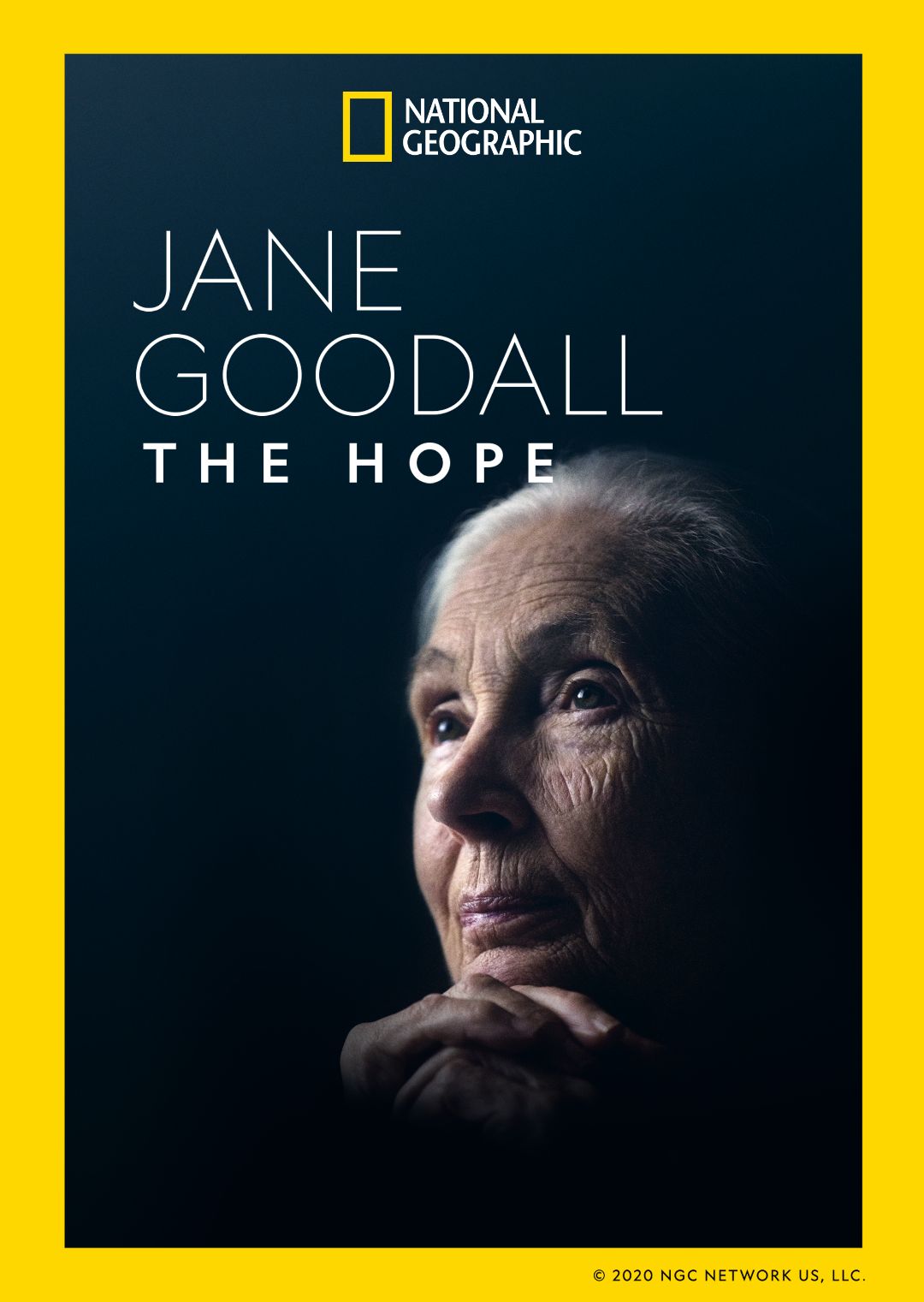 Jane Goodall: The Hope
Jane Goodall: The Hope is a two-hour special following Goodall throughout her never-ending travels, capturing her relentless commitment and determination to spread a message of hope. The film offers an intimate perspective of Goodall's pivotal transformation from scientist to inspirational activist and leader and how she is galvanizing a future generation to create lasting change.

©2020 NGC NETWORK US, LLC.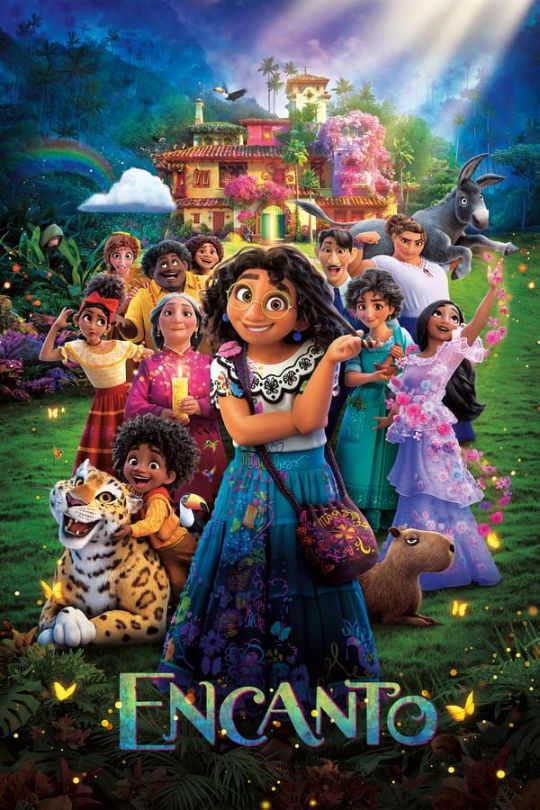 Encanto
In Walt Disney Animation Studios' "Encanto," Mirabel—the only ordinary member of her extraordinary family—discovers that the magic surrounding their home is in danger, and she might be her family's last hope.
© Disney2021. All Rights reserved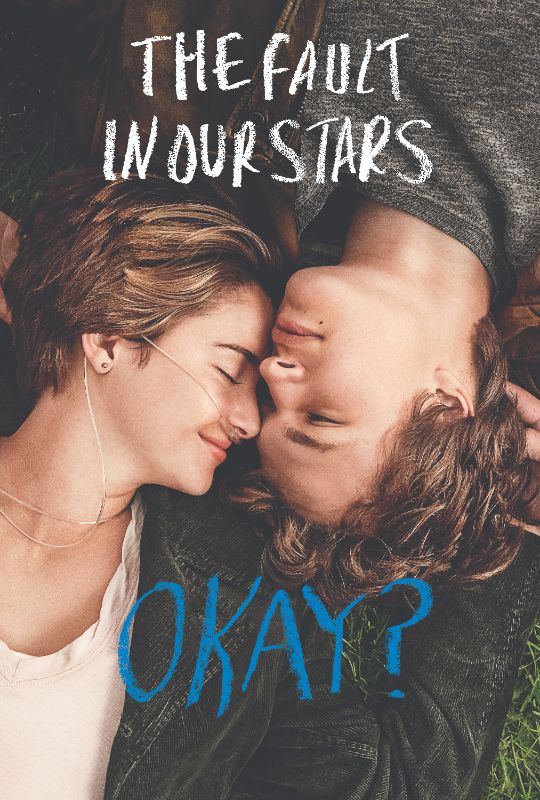 The Fault in our stars
Hazel and Gus are two extraordinary teenagers who share an acerbic wit, a disdain for the conventional, and a love that sweeps them –and us –on an unforgettable journey. Their relationship is all the more miraculous, given that they met and fell in love at a cancer support group. THE FAULT IN OUR STARS, based upon the number-one bestselling novel by John Green, explores the funny, thrilling and tragic business of being alive and in love.

© 2014 Twentieth Century Fox Film Corporation. All rights reserved. Graphics copyright © 2012 Penguin Group (USA) LLC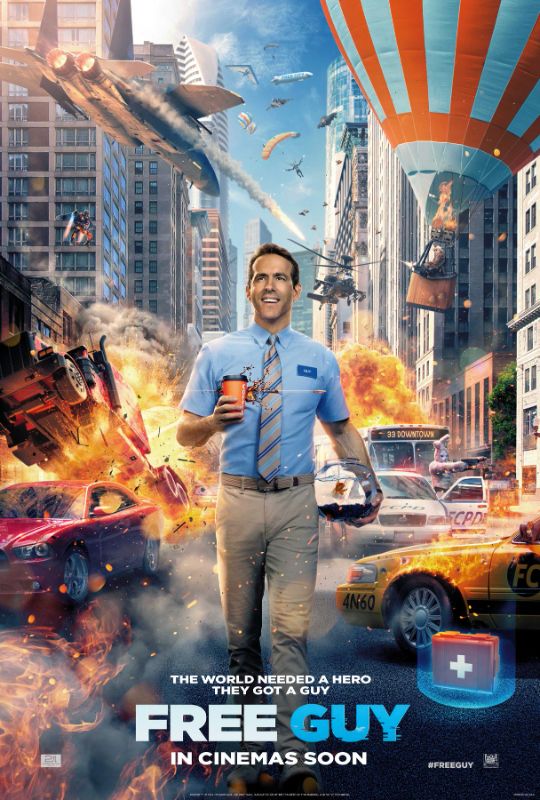 Free guy
A bank teller (Ryan Reynolds) discovers he is actually a background player in an open-world video game, and decides to become the hero of his own story. Now, in a world where there are no limits, he is determined to be the guy who saves his world his way before it's too late.

©2021 20th Century Studios & TSG Entertainment Finance LLC. All Rights Reserved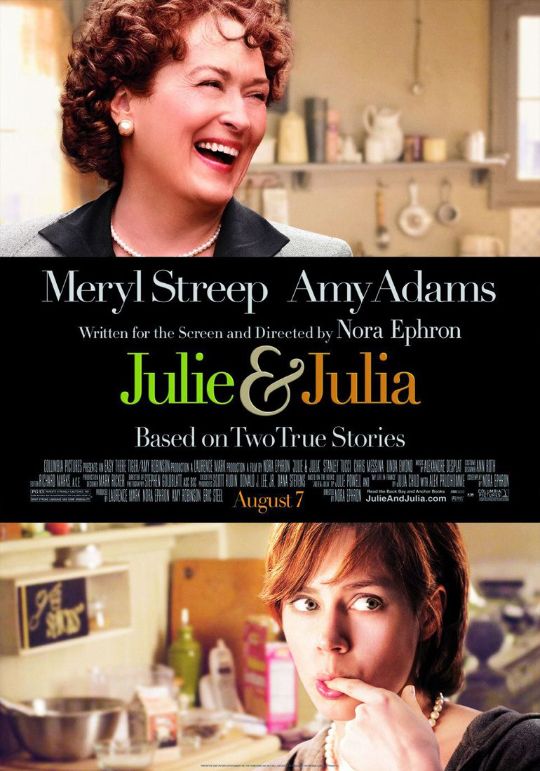 Julie & Julia
A culinary legend provides a frustrated office worker with a new recipe for life inJulie & Julia, the true stories of how Julia Child's (Meryl Streep) life and cookbook inspired fledgling writer Julie Powell (Amy Adams) to whip up 524 recipes in 365 days and introduce a new generation to the magic of French cooking. Stanley Tucci (The Devil Wears Prada) co-stars in director Nora Ephron's delicious comedy about joy, obsession and butter. Bon appétit!
© 2009 Columbia Pictures Industries, Inc. All Rights Reserved.

Close Encounters of the Third Kind
Roy Neary experiences a close encounter of the first kind one night out in the filed when a UFO passes over his truck. While to his friends and family, it looks as if the incident has descended Roy's into madness, in reality, the aliens have left a haunting image of a mysterious mountain in his mind.
Copyright © 1977, renewed 2005 Columbia Pictures Industries, Inc. All Rights Reserved.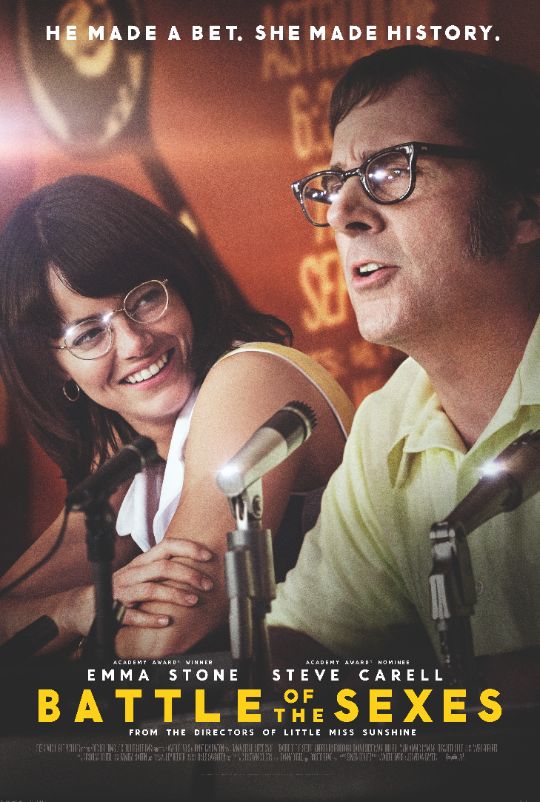 battle of the sexes
The electrifying 1973 tennis match between current women's champion Billie Jean King and ex-men's champion Bobby Riggs was billed as the "Battle of the Sexes" and became the most-watched, televised sports event of all time. The match also sparked a global conversation on gender equality, spurring on the feminist movement.
© 2017 Twentieth Century Fox Film Corporation. All rights reserved.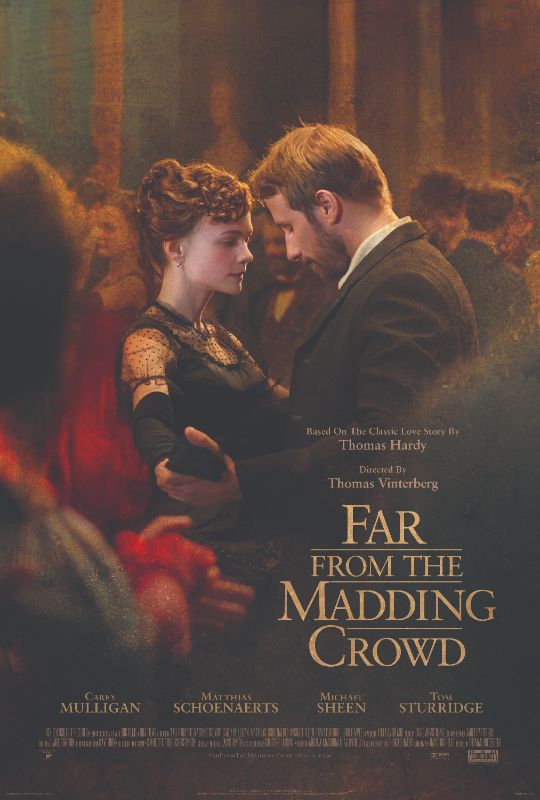 Far from the madding crowd
Based on the literary classic by Thomas Hardy, FAR FROM THE MADDING CROWD is the story of Bathsheba Everdene, a fiercely independent and spirited young woman who inherits her uncle's farm. Financially autonomous (a rarity in Victorian times), beautiful and headstrong –she attracts three very different but determined suitors. This timeless story of Bathsheba's choices and passions, while trying to maintain her own independence, explores the nature of relationships and love –as well as the human ability to overcome hardship through resilience and perseverance. 

© 2015 Twentieth Century Fox Film Corporation. All rights reserved.

Belle
BELLE is inspired by the true story of Dido Elizabeth Belle (Gugu Mbatha-Raw), the illegitimate mixed race daughter of a Royal Navy Admiral. Raised by her aristocratic great-uncle Lord Mansfield (Tom Wilkinson) and his wife (Emily Watson), Belle's lineage affords her certain privileges, yet the color of her skin prevents her from fully participating in the traditions of her social standing. Left to wonder if she will ever find love, Belle falls for an idealistic young vicar's son bent on change who, with her help, shapes Lord Mansfield's role as Lord Chief Justice to end slavery in 18th century England.
© 2014 Twentieth Century Fox Film Corporation. All rights reserved.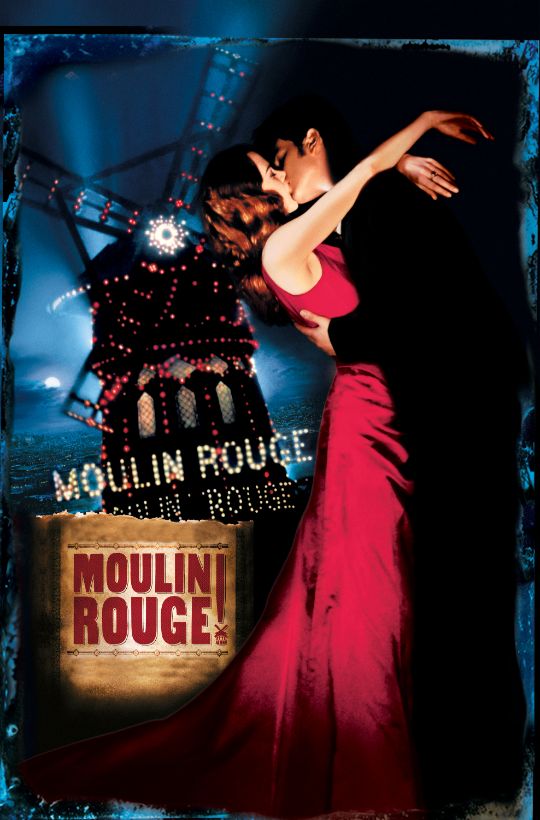 Moulin rouge
This story is about Truth, Beauty, Freedom... but above all... Love. Picture this: A sepia-coloured rooftop studio, the icons of nineteenth century Paris out the window. A garrulous tribe of hand-colored bohemians lead by Toulouse Lautrec are improvising a revolutionary musical due to open the Moulin Rouge night club -and not making much headway. Then, one of the Bohos trips over the cord of their absinthetron/synthesizer and they all pile through young wannabe Bohemian poet Christian's garret roof. A pop-prescient talent who spontaneously spouts the greatest love songs of the unborn (twentieth) century, Christian is the answer to their problems.

© 2001 Twentieth Century Fox Film Corporation. All rights reserved.

soul
Jamie Foxx leads an all-star cast in this hilarious, heart-filled adventure. Pixar's "Soul" introduces Joe, who lands the gig of his life at the best jazz club in town. But one misstep lands Joe in a fantastical place: The Great Before. There, he teams up with soul 22 (Tina Fey), and together they find the answers to some of life's biggest questions.

© 2020 Disney/Pixar. All rights reserved.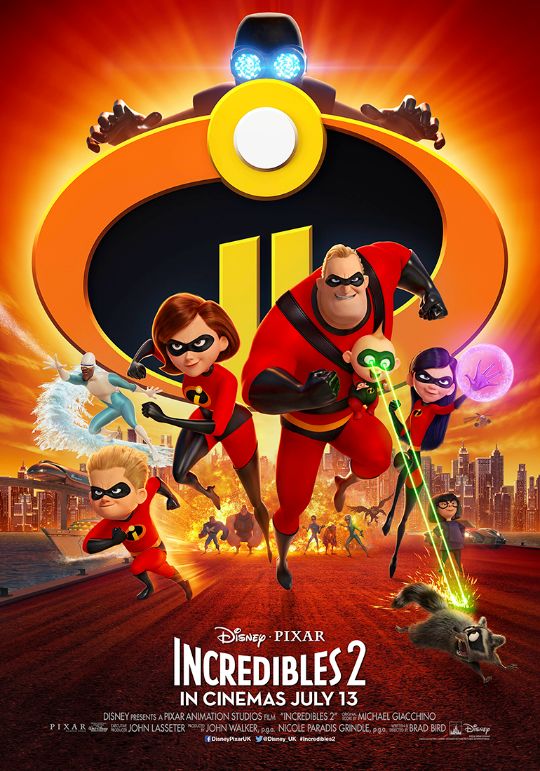 Incredibles 2
In Incredibles 2, Helen is called on to lead a campaign to bring Supers back, while Bob navigates the day-to-day heroics of "normal" life at home with Violet, Dash and baby Jack-Jack –whose superpowers are about to be discovered. Their mission is derailed, however, when a new villain emerges with a brilliant and dangerous plot that threatens everything. But the Parrs don't shy away from a challenge, especially with Frozone by their side. That's what makes this family so Incredible.

©2018 Disney/Pixar. All rights reserved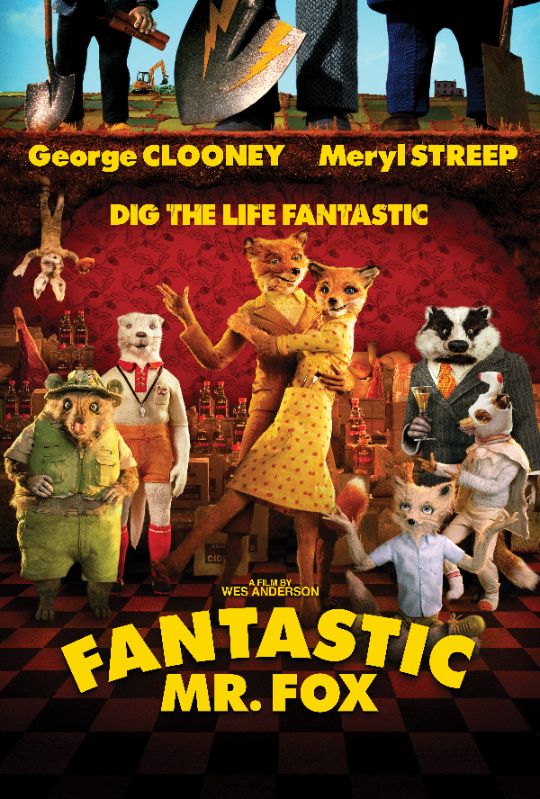 fantastic mr fox
Mr. and Mrs. Fox (Clooney and Streep) live an idyllic home life with their son Ash (Schwartzman) and visiting young nephew Kristofferson (Eric Anderson). But after twelve years of quiet domesticity, the bucolic existence proves too much for Mr. Fox's wild animal instincts. Soon he slips back into his old ways as a sneaky chicken thief and in doing so, endangers not only his beloved family, but the whole animal community. Trapped underground without enough food to go around, the animals band together to fight against the evil Farmers -Boggis, Bunce and Bean -who are determined to capture the audacious, fantastic Mr. Fox at any cost. In the end, he uses his natural instincts to save his family and friends.

Fantastic Mr. Fox© 2009 Twentieth Century Fox Film Corporation and Indian Paintbrush Productions LLC. All rights reserved.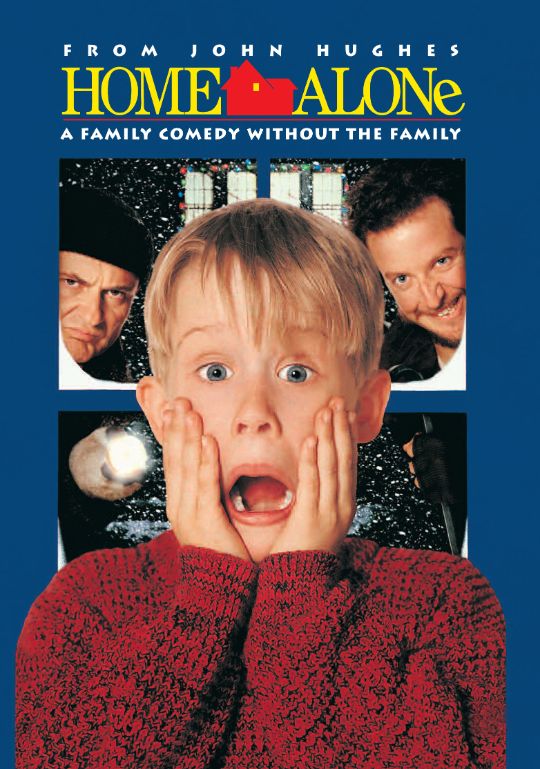 home alone
When little Kevin McCallister is accidentally left behind when his family dashes off on a Christmas trip, he is left to defend his family's home from two bumbling burglars until the relatives return.

© 1990 Twentieth Century Fox Film Corporation. All rights reserved.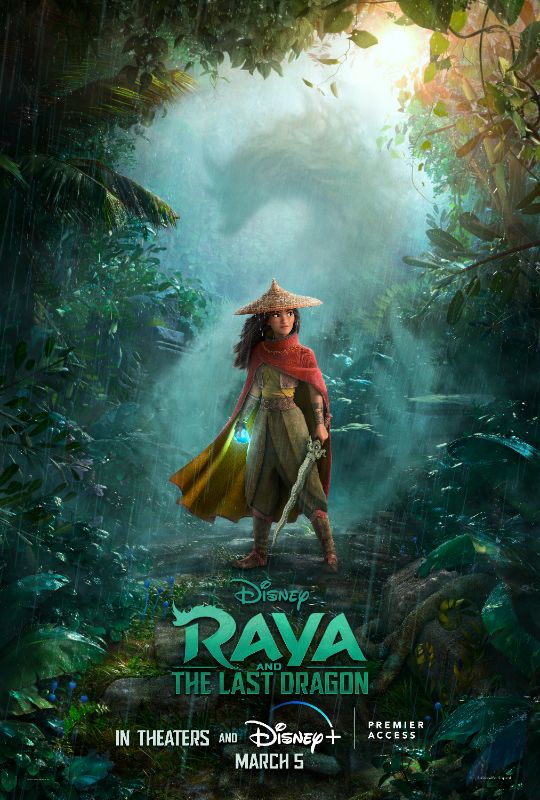 raya and the last dragon
In a land called Kumandra, split into five different regions, a warrior named Raya searches for the last dragon in the world.
© 2021 Disney© 2019 Twentieth Century Fox Film Corporation. All rights reserved.

le mans '66 Ford v ferrari
Academy Award winners Matt Damon and Christian Bale star in FORD v FERRARI, based on the remarkable true story of the visionary American car designer Carroll Shelby (Damon) and the fearless British-born driver Ken Miles (Bale), who together battled corporate interference, the laws of physics, and their own personal demons to build a revolutionary race car for Ford Motor Company and take on the dominating race cars of Enzo Ferrari at the 24 Hours of Le Mans in France in 1966.

© 2019 Twentieth Century Fox Film Corporation. All rights reserved.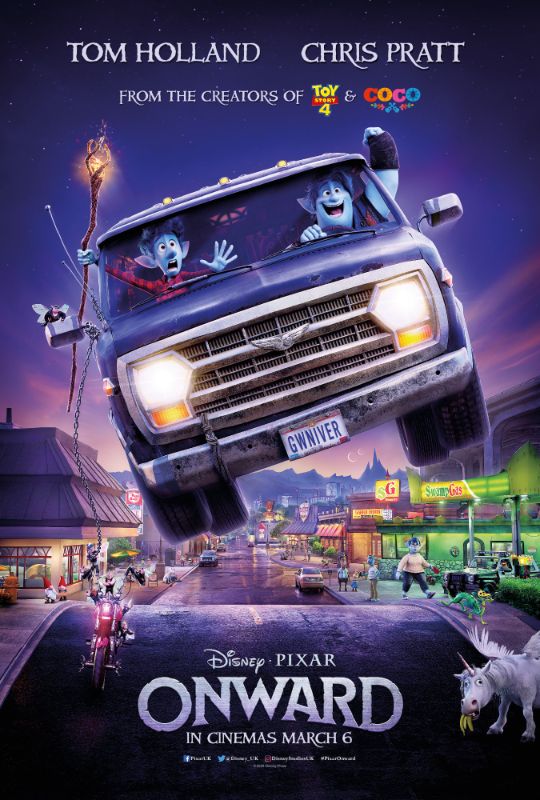 onward
Set in a suburban fantasy world, Disney and Pixar's "Onward" introduces two teenage elf brothers who embark on an extraordinary quest to discover if there is still a little magic left out there. "The story is inspired by my own relationship with my brother and our connection with our dad who passed away when I was about a year old," says director Dan Scanlon. "He's always been a mystery to us. A family member sent us a tape recording of him saying just two words: 'hello' and 'goodbye.' Two words. But to my brother and me—it was magic.

© Disney/Pixar. All rights reserved.

arthur christmas
The 3D, CG-animated family comedy Arthur Christmas, an Aardman production for Sony Pictures Animation, at last reveals the incredible, never-before seen answer to every child's question: 'So how does Santa deliver all those presents in one night?' The answer: Santa's exhilarating, ultra-high-tech operation hidden beneath the North Pole. But at the heart of the film is a story with the ingredients of a Christmas classic -a family in a state of comic dysfunction and an unlikely hero, Arthur, with an urgent mission that must be completed before Christmas morning dawns.

© 2011 Sony Pictures Animation Inc. All rights reserved.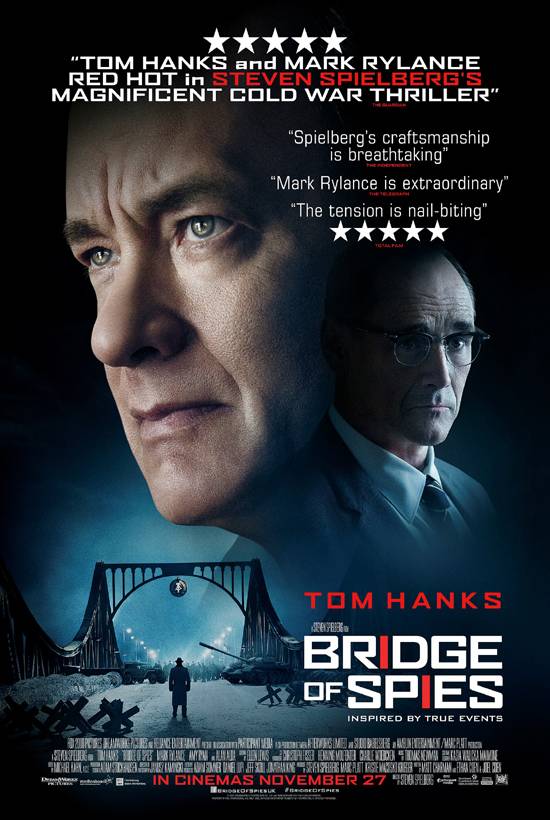 Bridge of spies
A dramatic thriller set against the backdrop of a series of historic events, Fox 2000 Pictures/DreamWorks Pictures' BRIDGE OF SPIES is the story of James Donovan, an insurance claims lawyer from Brooklyn who finds himself thrust into the center of the Cold War when the CIA enlists his support to negotiate the release of a captured American U-2 pilot.In the 1950s during the early stages of the Cold War, tensions are rife between the U.S. and USSR, so when the FBI arrests Rudolf Abel (Mark Rylance), a Soviet agent living in New York, the fear and paranoia only escalate.
© 2015 DreamWorks II Distribution Co. LLC and Twentieth Century Fox Film Corporation. All rights reserved.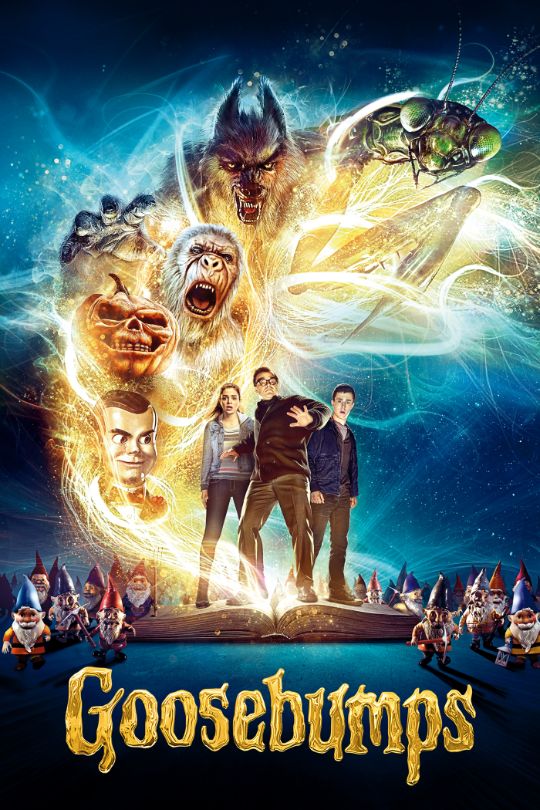 Goosebumps
A teenager teams up with the daughter of young adult horror author R. L. Stine after the writer's imaginary demons are set free on the town of Madison, Delaware.

© 2015 Columbia Pictures Industries, Inc., LSC Film Corporation and Village Roadshow Films Global Inc. All rights reserved.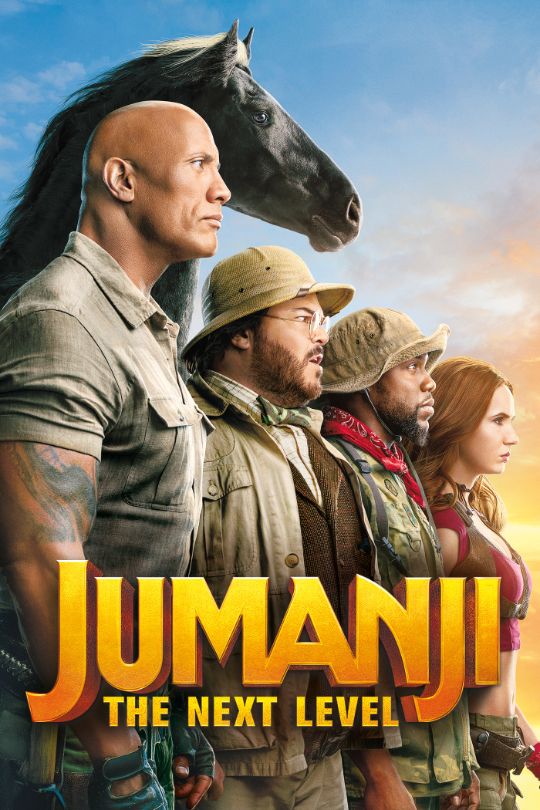 Jumanji the next level
In Jumanji: The Next Level, the gang is back but the game has changed. As they return to Jumanji to rescue one of their own, they discover that nothing is as they expect. The players will have to brave parts unknown and unexplored, from the arid deserts to the snowy mountains, in order to escape the world's most dangerous game.

© 2019 Columbia Pictures Industries, Inc. All rights reserved.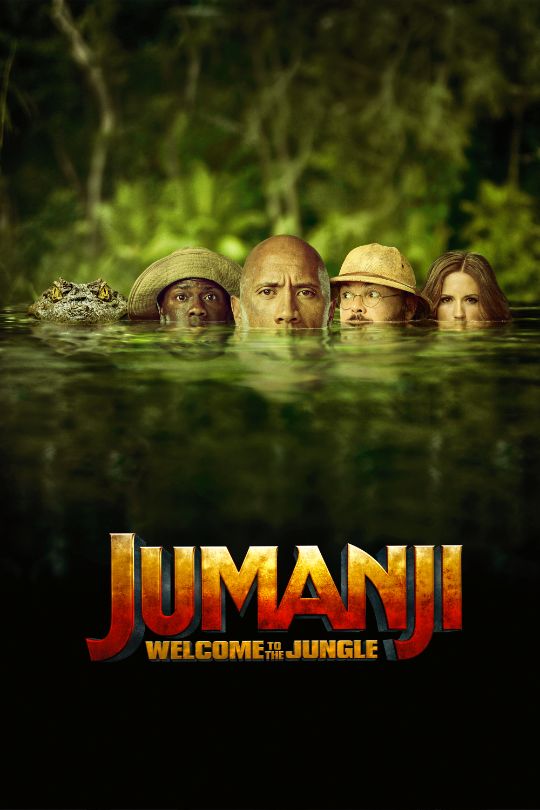 Jumanji welcome to the Jungle
In the brand new adventure Jumanji: Welcome to the Jungle, the tables are turned as four teenagers in detention are sucked into the world of Jumanji. When they discover an old video game console with a game they've never heard of, they are immediately thrust into the game's jungle setting, into the bodies of their avatars, played by Dwayne Johnson, Jack Black, Kevin Hart, and Karen Gillan. What they discover is that you don't just play Jumanji -Jumanji plays you. They'll have to go on the most dangerous adventure of their lives, or they'll be stuck in the game forever...


©2017 Columbia Pictures Industries, Inc. All rights reserved.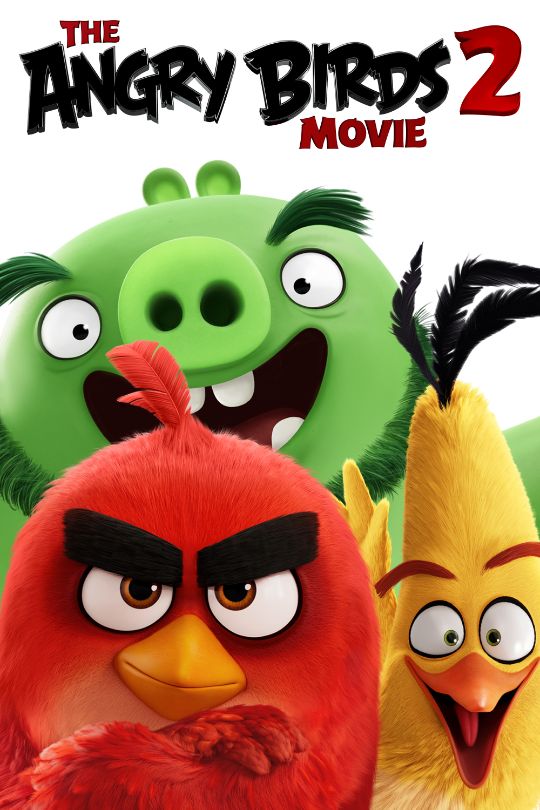 The angry birds movie 2
The movie takes us to an island populated entirely by happy, flightless birds –or almost entirely.In this paradise, Red (Jason Sudeikis, We're the Millers, Horrible Bosses), a bird with a temper problem, speedy Chuck (Josh Gad in his first animated role since Frozen), and the volatile Bomb (Danny McBride,This is the End, Eastbound and Down) have always been outsiders.But when the island is visited by mysterious green piggies, it's up to these unlikely outcasts to figure out what the pigs are up to.

© 2016 Rovio Animation Oy. All rights reserved.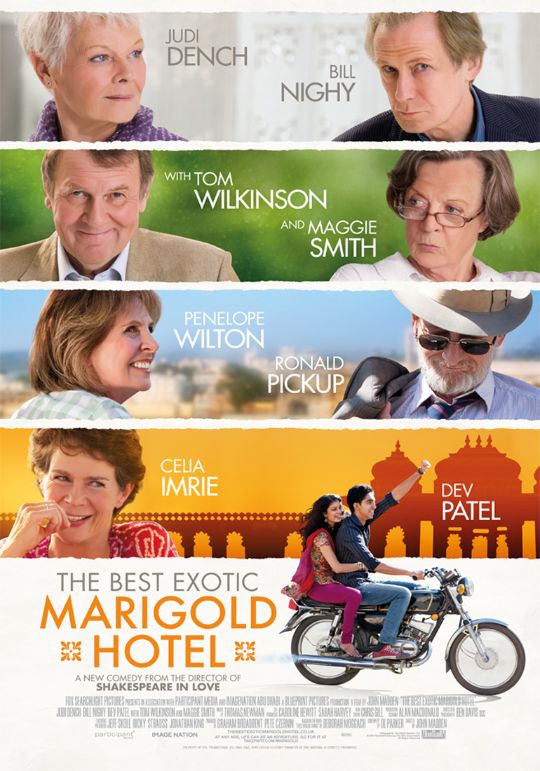 The Best Exotic Marigold Hotel
British pensioners on a tight budget move to a retirement home in India, and their adventures there give them a new lease on life.

© 2012 Twentieth Century Fox Film Corporation. All rights reserved.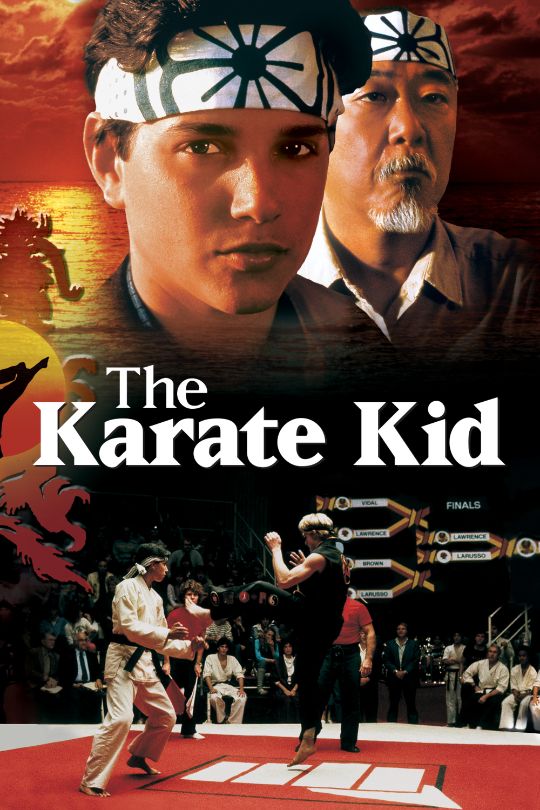 The Karate Kid
Ralph Macchio stars as Daniel, a teenager whose growing pains are made that much more difficult by his arrival in a new town where he must start from scratch and make new friends. He quickly becomes the target of the Cobras, a menacing gang of karate students, who are less than pleased when he strikes up a relationship with Ali (Elisabeth Shue), the Cobra leader's ex-girlfriend. Eager to fight back and impress his new girlfriend, he begs his handyman, Miyagi (Pat Morita), a martial arts master, to teach him karate. Under Miyagi's wise tutelage, Daniel develops not only the physical skills but also the maturity, faith and self-confidence to compete despite tremendous odds as he encounters the fight of his life in the exciting finale.

© 1984 Columbia Pictures Industries, Inc. All rights reserved.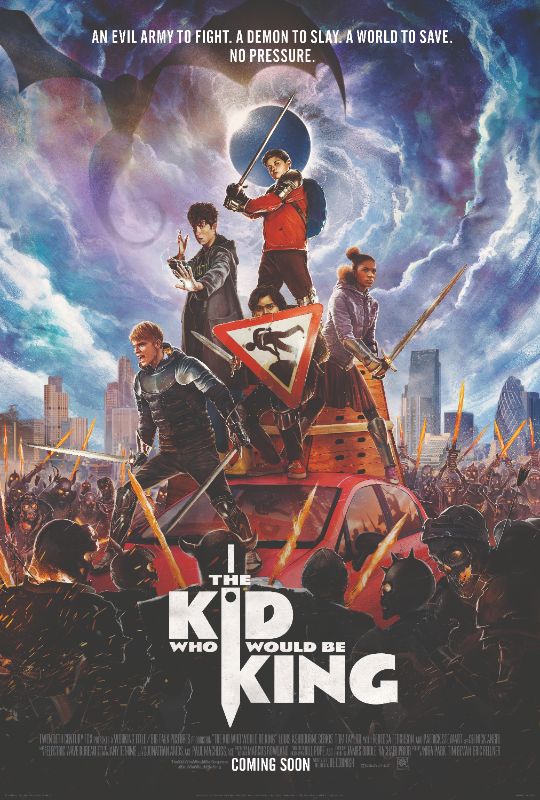 The Kid who would be king
Old school magic meets the modern world in the epic adventure THE KID WHO WOULD BE KING. Alex thinks he's just another nobody, until he stumbles on the mythical Sword in the Stone, Excalibur. Now, he must unite his friends and enemies into a band of knights and, together with the legendary wizard Merlin, take on the wicked enchantress Morgana. With the future at stake, Alex must become the great leader he never dreamed he could be. 

© 2019 Twentieth Century Fox Film Corporation. All rights reserved.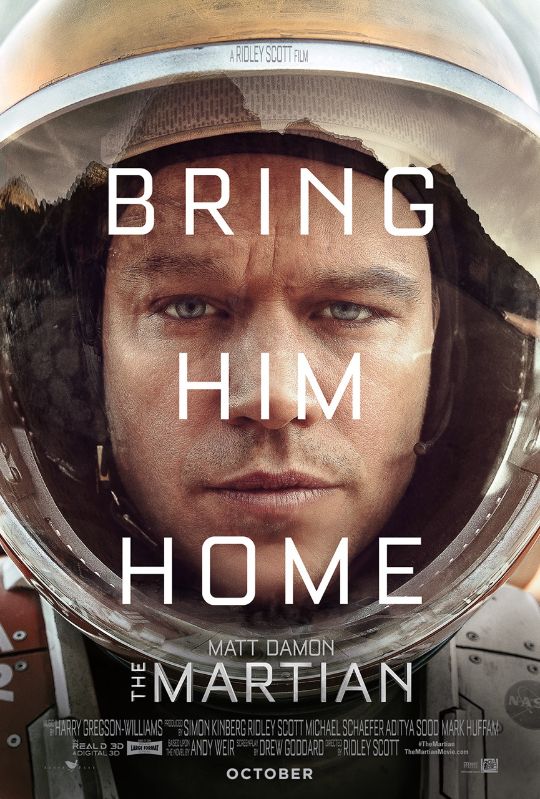 The Martian
During a manned mission to Mars, Astronaut Mark Watney (Matt Damon) is presumed dead after a fierce storm and left behind by his crew. But Watney has survived and finds himself stranded and alone on the hostile planet. With only meager supplies, he must draw upon his ingenuity, wit and spirit to subsist and find a way to signal to Earth that he is alive. Millionsof miles away, NASA and a team of international scientists work tirelessly to bring "the Martian" home, while his crew mates concurrently plot a daring, if not impossible rescue mission.

© 2015 Twentieth Century Fox Film Corporation. All rights reserved.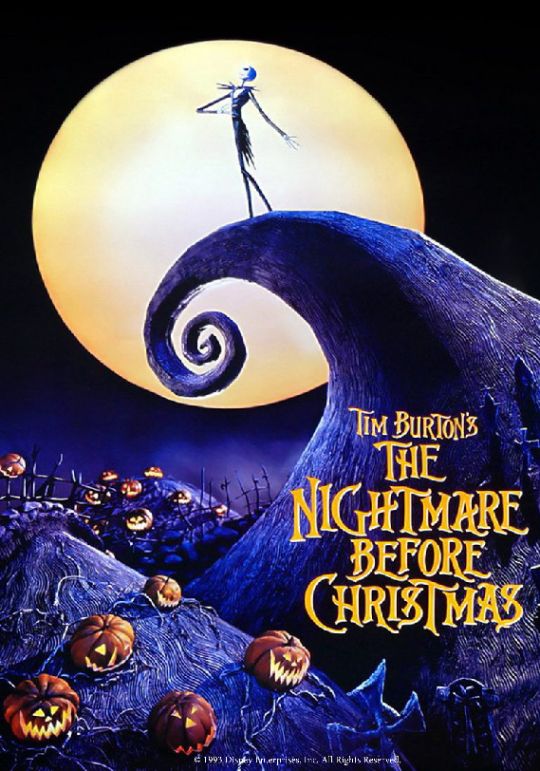 The nightmare before christmas
The film follows the misadventures of Jack Skellington, Halloween town's beloved pumpkin king, who has become bored with the same annual routine of frightening people in the "real world." When Jack accidentally stumbles on Christmas town, all bright colors and warm spirits, he gets a new lease on life -- he plots to bring Christmas under his control by kidnapping Santa Claus and taking over the role. But Jack soon discovers even the best-laid plans of mice and skeleton men can go seriously awry.
© 1993 Disney Enterprises, Inc. All rights reserved.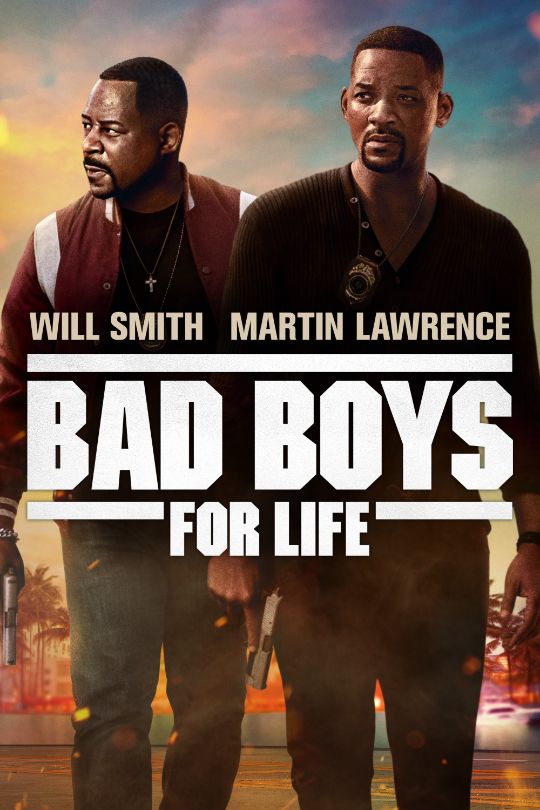 Bad boys for life
Old-school cops Mike Lowery and Marcus Burnett team up to take down the vicious leader of a Miami drug cartel. Newly created elite team AMMO of the Miami police department along with Mike and Marcus go up against the ruthless Armando Armas.
2019 CTMG. All rights reserved.

Movie catalog
International Movies Curated For Cinewav
Here are some of the foreign / International movies currently available on Cinewav. Note that all films screenings are subject to final rights holder approval for your particular territory.
in the mood for love
In 1962, journalist Chow Mo-wan (Tony Leung Chiu Wai) and his wife move into a Hong Kong apartment, but Chow's spouse is often away on business. Before long, the lonely Chow makes the acquaintance of the alluring Su Li-zhen (Maggie Cheung Man-yuk), whose own significant other also seems preoccupied with work. As the two friends realize their respective partners are cheating on them, they begin to fall for one another; however, neither wants to stoop to the level of the unfaithful spouses.

departures
Soon after buying an expensive cello, Daigo Kobayashi (Masahiro Motoki) learns that his orchestra is disbanding. Daigo and his wife move back to his hometown in northern Japan, where he answers an ad for what he thinks is a travel agency but is, in actuality, a mortuary. As he learns and carries out the rituals used in preparing the dead for their final rest, Daigo finds his true calling in life.

Gully boy
"Gully Boy" is a film about a 22-year-old boy "Murad" from a ghetto in Mumbai, India. The son of a driver, his parents worked hard to get him educated so that he could have a white collar job. Meanwhile, Murad realizes his calling to be a rapper. Authentic Hip Hop in India is a recent phenomenon and like anywhere else in the world, is rising from the streets. Art is a distant dream for the colonized poor of India and this story is about Murad's journey from realizing his love for rap and chasing his dream to inadvertently transcending his class. The film showcases street rap from the crevices of Mumbai's by lanes. The poetry is conscious of the city's socio-economic fabric and highlights the challenges faced by the disenfranchised youth in the minority population.

The audition
Anna Bronsky (Nina Hoss) is a stern violin teacher at a music-focused high school in Berlin. She's married to French violin maker Philippe (Simon Abkarian) and together they have a 10-year-old son, Jonas (Serafin Mishiev). During the school's annual admission exams, Anna drives through the entry of a student, Alexander (Ilja Monti), in whom she detects a remarkable talent, despite the opposition of all the other teachers.

Becoming obsessed with Alexander's progress as she prepares him for the intermediate exam, Anna neglects her husband and brings her violinist son Jonas into competition with her new student. As she looks for new challenges in her rather dull family and professional life, her colleague Christian, with whom she has an affair, persuades her to join a quartet.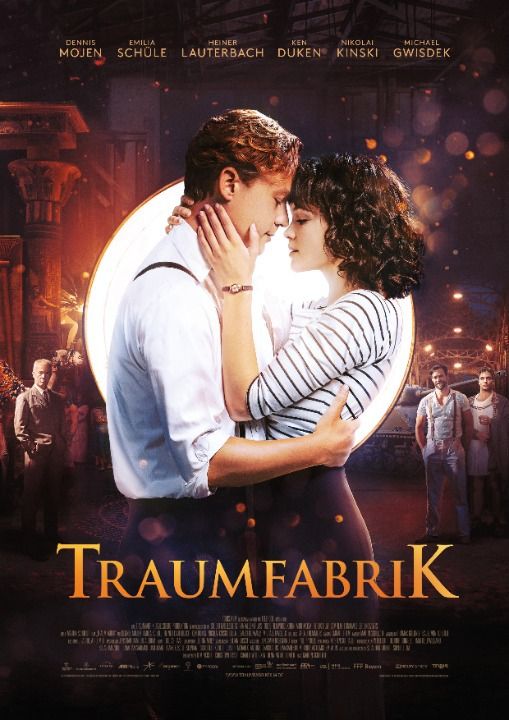 TRAUMFABRIK / DREAM FACTORY
Summer 1961: Emil is working as an extra at the DEFA studios in Babelsberg, East Germany when he falls head over heels in love with a French dancer named MILOU. The two young lovebirds are obviously meant for each other, but the building of the Berlin Wall soon tears them apart. It looks like they will never see each other again, that is, until Emil has a crazy idea: He's going to produce a movie and bring Milouback to Babelsberg!

FROM THE VINE
From The Vine is the story of a downtrodden CEO experiencing a moral crisis that travels back to Italy to re-calibrate his moral compass. He discovers new life by reviving his Nonno's old vineyard, offering the small town of Acerenza a sustainable future and reconnecting with his family in the process. Combining magic realism and Italian neorealism, and set against the backdrop of wine country Italy, the film is about finding your roots in your family when you're at the bottom of the barrel.

jimami tofu
A Singaporean chef formerly working in Tokyo, finds himself in Okinawa begging a disgruntled old chef to teach him traditional Okinawan food. A top Japanese food critic finds herself in Singapore on an eye opening discovery of Southeast Asian cuisine. In reality both are looking for each other after an emotional breakup years ago when she left him without a trace. A love story between a Chinese Singaporean chef, and a beautiful Japanese food critic woven around 100 year old Okinawa Ryukyu Dynastic cuisine that holds the life medicine their broken hearts need to mend.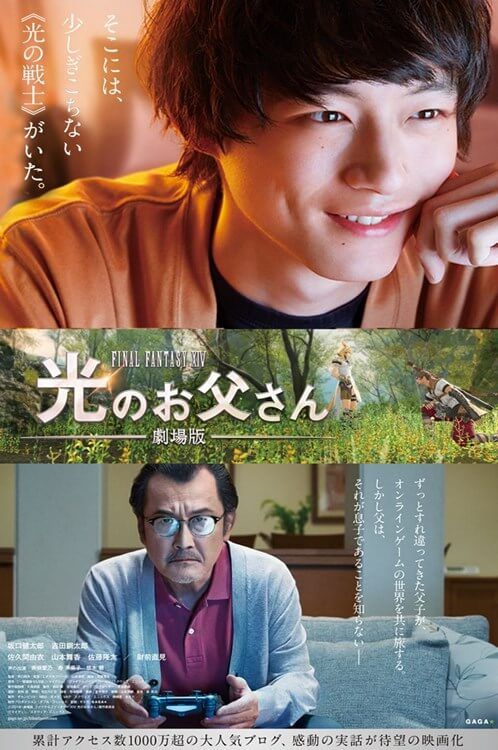 BRAVE FATHER ONLINE
Akio wishes he had a better relationship with his reserved father Akira. One day Akira suddenly quits his job and retires without giving out any explanation to the family. Thinking it could be a good tool to be close to his father, Akio gives him software of online game "Final Fantasy XIV". By teaching his father how to play the game and secretly interacting with him as an anonymous online avatar, Akio hopes to know his father better through the adventures with other players in the game; little does the young man know what Akira is going through…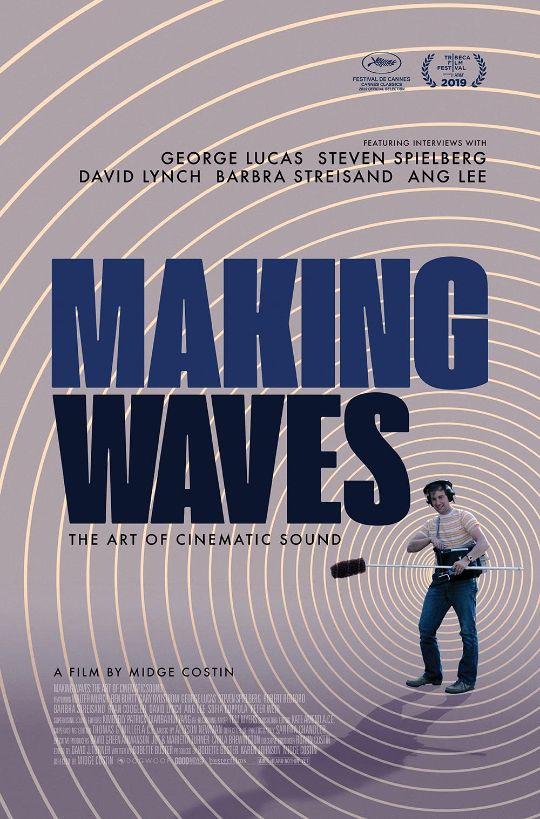 Making waves
Making Waves showcases the primal storytelling power of sound through the personal histories, experiences and expertise of sound pioneers who became award-winning artists in Sound Design. The film features interviews with premier sound designers like Walter Murch, Gary Rydstrom, and Ben Burtt, as well as great film directors known for working so closely with their sound designers, like George Lucas, Robert Redford, Peter Weir, Christopher Nolan, Sofia Coppola, David Lynch, and Ai-Ling Lee.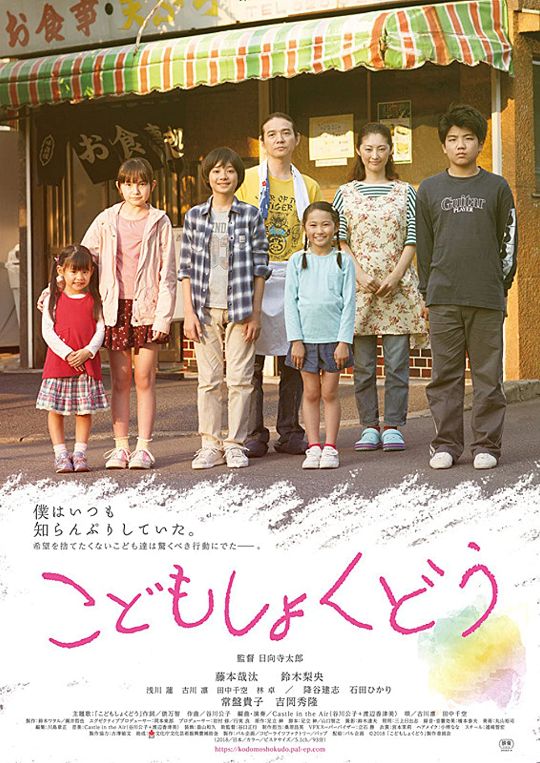 The kid's diner
Shockingly many children in Japan come from homes that are below the relative poverty threshold as Japan has one of the highest rates of child poverty in the developed world. According to the Ministry of Health, Labor and Welfare, one out of six children lives in poverty. Reflecting this reality some citizens are taking action; one successful solution are 'kids' diners' or cafeterias for the underprivileged. Typically at these 'diners' volunteer staff cook donated foods. Hot meals are provided free or very cheap to children from homes unable to provide healthy meals. Volunteering at these local 'diners' is an example of a fast-growing activism. The film depicts modern Japan seen through the eyes of children whose lives revolve around 'The Kids' Diner.' The film explores themes of community solidarity as no one can live alone.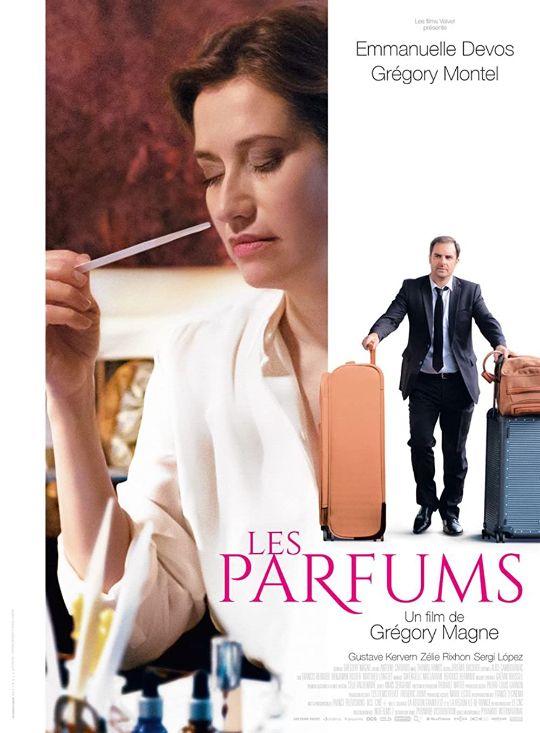 les parfums
Anne Walberg is a celebrity in the perfume world. She creates fragrances and sells her incredible talent to companies of all kinds. She lives as a diva, selfish, well-tempered. Guillaume is her new driver and the only one who is not afraid to stand up to her. No doubt this is the reason why she does not fire him.

crash test aglae
Aglaé, a young woman with a hopelessly rigid personality, has one reason for living: her job. She works in the crash test team of a car manufacturing plant. When the management announces that the activity will be relocated to India, she decides, to everyone's astonishment, that she prefers to move there rather than lose her job. After all, she does enjoy playing cricket!
Together with two (reluctant) colleagues and an old shabby car as means of transportation, she embarks in an absurd journey to the end of the world, which will transform a fixed idea into an unlikely personal quest.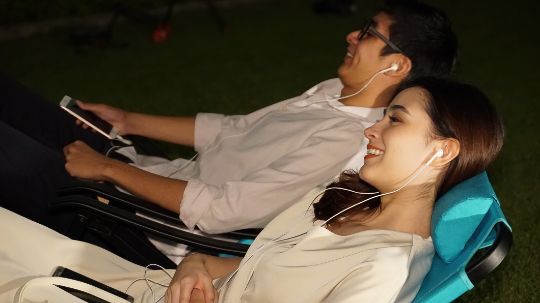 Benefits for our partners
Event Holders:
Turnkey solution for movie screenings

No special equipment required - a laptop and a projector

Scalable audio without noise pollution

Replace expensive sound systems

Turn any outdoor or indoor space into a cinema

Pre-sell tickets and F&B

Contactless ticketing

Ticket scanner app

Perfect for socially distanced events

Transparent reporting and direct payments

Movie library with films from Disney, 20th Century Studios, Pixar, Marvel, Star Wars, Fox Network Group, Sony and growing.