About Cinewav
Start a cinema in your hotel or resort
Cinewav is an affordable, turnkey way to start a cinema in your hotel or resort. Finally, you can quickly and easily create cinema experiences in your ballroom, poolside, restaurant or function centre without disturbing other guests and without all the complicated audio equipment of the past.

Cinewav is a mobile app that allows users to watch a movie on a big screen and listen to the audio on their mobile phones and headphones (perfectly in sync). This replaces speakers and expensive, complicated hardware, scaling to as many users as needed and eliminates noise pollution.
Starting a silent cinema in your hotel or resort is as easy as setting up a screen and projector. Setup can be as a little as 5 minutes. Give your guests high fidelity, immersive audio right from their own smartphones.  

Cinewav even has an inbuilt movie library with titles from Disney, Pixar, Star Wars, Marvel, 20th Century Fox, Sony, Nat Geo and more... Just pick a movie, we'll help you get the licence then plug and play! Event movie screenings have never been easier!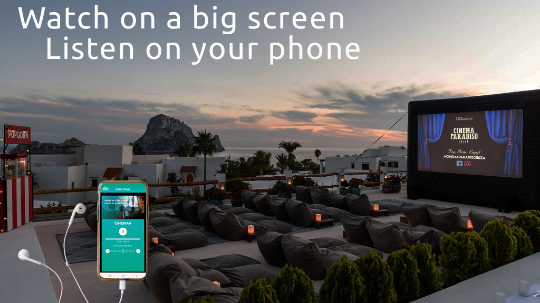 Start a cinema in your hotel
The biggest problem with starting a cinema in a hotel or resort is noise pollution and acoustics. Cinewav is an audio solution that solves all of that and more.
No need for costly speaker systems, FM broadcast or complicated wifi hardware.

All a hotel needs is a laptop with the Cinewav media player. All their patrons need are their smartphones and earbuds. Start a cinema by the pool, in the ballroom or at your al fresco restaurant area. 
Even better - no noise pollution disturbing other guests.
(Photo from Cinema Paradiso Ibiza)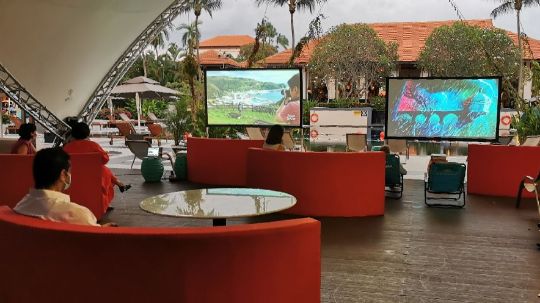 Multiple Movies Simultaneously
Because it's silent cinema you can even have multiple screens showing different movies simultaneously: one for the kids, one for their parents. 

You can even offer multiple language tracks if they're available. Many animations are dubbed in different languages. Imagine International guests being able to watch the movie in their own language.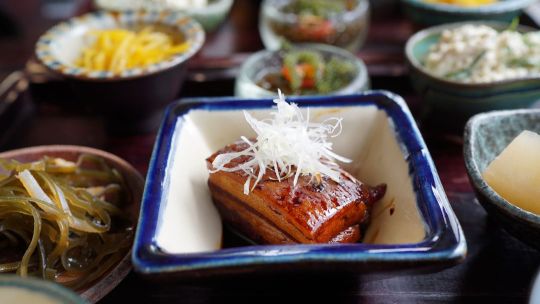 Food and film Experience
Pair it with a culinary package and your hotel or resort can offer a food and film experience that tops traditional cinemas.

Create themed movie nights based on the film's location. Imagine watching a culinary film set in Italy and having the same food on screen served to you through the night.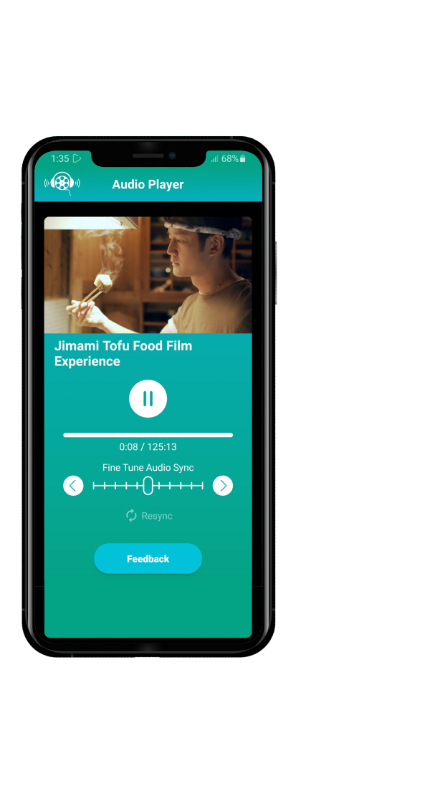 How it works - for your guests
download the Cinewav app
Guests can download the app on the Google Play and Apple Store
Find your event
They can be directed straight to your event with a link or QR code
buy and download the audio ticket
If it's a ticketed event your guests can pay through the app. They can even pre-order F&B packages. The audio file is downloaded in-app prior to the event
enjoy the cinewav experience
They bring their headphones and watch the film on a big screen while listening to the audio from their smartphone.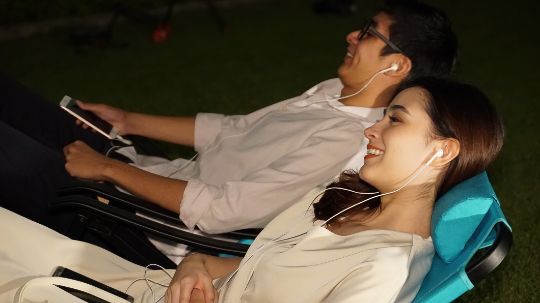 Benefits for our partners
Event Holders:
Turnkey solution for event movie screenings

No special equipment required - a laptop and a projector

Scalable audio without noise pollution

Replace expensive sound systems

Turn any outdoor or indoor space into a cinema

Pre-sell tickets and F&B

Contactless ticketing

Ticket scanner app

Perfect for socially distanced events

Transparent reporting and direct payments

Movie library with films from Disney, 20th Century Studios, Pixar, Marvel, Star Wars, Fox Network Group, Sony and growing.